Personal Growth &
Healing Through Therapy
Is there such a thing as Therapeutic Success?
Absolutely. Life all but guarantees daunting challenges to our faith, our hearts, our relationships, our health and sometimes, even our ability to survive emotionally. While never a quick fix, personal growth and healing through therapy is the result of science-based, solution focused and individualized toolsets that when embraced both during and outside of regular sessions, provides enormous power to forgive, to thrive and to grow.
Within a safe, trusted and confidential environment, we'll explore the roots of your conflicts (and the very real physical and emotional challenges they present), and harness your power to overcome them.
I specialize in depression counseling, anxiety therapy, couples counseling, sports psychology, anger management counseling, grief counseling and more in and around the Sacramento, Granite Bay, Roseville, Rocklin and Folsom areas.
Therapy, at its heart, is about understanding your personal truth and discovering the healing potential found in perspective; realizing that isolation, fear, pain and even loss can be managed and overcome; that there is strength in change; and that you can be empowered with amazing tools capable of altering your path forward to a healthier and happier life.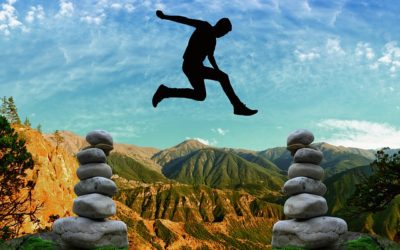 A good friend of mine texted me a cartoon picture of herself with a big hammer smashing 2017. I could relate! What a crazy year! The political climate, the natural disasters, fires and of course that is on top of all of our own personal struggles and set-backs. A...
read more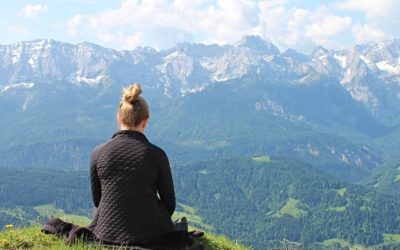 That is the question I asked my husband. His first response is that it's too "up in the clouds" for him. Knowing that he deals with a lot as a school principal I asked him if he'd give it a try if it made his job easier and
read more
Adult, Adolescent, Couples & Family Services
Through highly personalized sessions, I work with a wide range of emotional and behavioral issues utilizing talk therapy, mindfulness tools and advanced neuroscience techniques. Sessions are always tailored to meet my client's needs and goals, and include beneficial tools to be use between sessions.
Specialized areas of practice include:
Depression and Anxiety
Adolescent Behavioral Issues
Sport Focus Tools
Couples Counseling
Family Counseling and Parenting Support
Grief Counseling
Addiction and Recovery
Conflict Resolution
Stress Management
Teen Anxiety
Learn more about Terri Sears, LCSW
Terri has been the single greatest human resource in the success of my personal and professional life over the past 7 years. The tools she's provided my wife and I allow us to live our best lives, both as individuals and in partnership. What I most appreciate about Terri's style of therapy is that she does not provide just the proverbial fish, but instead the fishing pole by promoting self-awareness and self-examination. I leave each appointment with clarity, feeling well-supported. Our family is eternally grateful!
My name is Michelle Hisey and I have been a patient of Terri Sears for many years.  The one on one therapy I have received with Terri has not only helped improve my life, it has given me tools to deal with many different situations in my life.  She has taught me many different techniques, such as mindfulness, breathing techniques as well as using music to help bring a calm to myself.  I have also learned how to write my feeling down in a journal to assist myself on letting thing go more easily.
I would recommend Terri Sears, LCSW to all of my friends and people I know because I feel like she has an ability to really assist a patient to recognize their own strengths and to help them realize that reflection into ones self can be the key to a healthy mental, emotional and individual well being of yourself.
In 2006 my family and I moved from Southern California to Roseville, CA. We left behind friends and family, so my husband could pursue his chosen career in law enforcement. Our girls were so angry they had to leave everything and everyone they knew behind. So, my mom found Terri on the internet and emailed her. Until we met Terri, we had tried many therapists up here, but my girls were so angry when they all would ask them "and how does that make you feel"? I was determined to find a family therapist that we were all comfortable with and most of all didn't begin with that dreaded question! And, so here we are, 10 years later and we are still with Terri. Terri has been instrumental in helping my family through the adjustments of our move, our daughters teenage years, the death of many loved ones, illnesses, fears, empty nesting and pretty much every day life and challenges. She always finds the time to see all of us when needed and if appointments are available. Terri is a blessing to our family and we will continue to see her until she retires or we move out of state. Thank you Terri Sears, you have helped us through so much!!
I highly recommend Terri Sears as a therapist. She validates progress patients makes and supports them through their journey. Terri provides useful tools to try while encouraging patients to explore proven therapeutic methods. She is the first therapist I have worked with who has helped me to make a difference in my life.
Do I Really Need or Want Therapy?
Self-awareness is key to accepting where you are, and in making a commitment to change.
Therapy requires not just the acceptance of help needed, but also a commitment to the personal responsibility that change demands.
Discover if therapy is right for you. Schedule an initial session today by calling
(916) 517-6989, or request an appointment online.