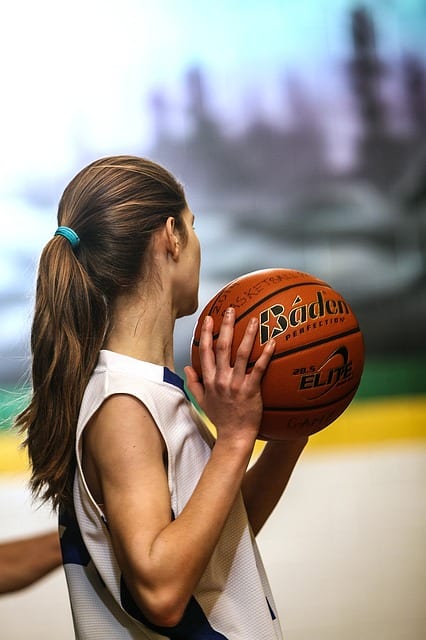 My Journey in Sports Psychology 
Sports, playing sports, watching sports, loving sports were all a part of my upbringing from as young as I can remember.  When I realized I was good at basketball in 5th grade I felt exhilarated, like I was flying, full of passion and joy.  Competition agreed with me!  I have never stopped loving sports, watching or playing them.  I went to countless basketball camps in and out of my home state of South Dakota and then went on to play for two years at North Idaho College in Couer d' Alene, ID.  I had numerous sports related challenges along the way and as a result not only did I take the South Dakota High School Athletic Association to Court while in high school and won but I shortened my college career by quitting the team after only two years due to a demeaning, punishing, harsh coach.  I often say that quitting college basketball (the plan was to transfer to a Division 1 school) is my main regret in life.   
Looking back on all of this many years later, I realize that yes, I did have some pretty challenging coaches and not only was I courageous as a young teen headed to Court and in confronting my college coach, I was also operating under the idea that I had to be the best basketball player on the court.  I was incredibly motivated to say the least, but what I missed was resiliency, confidence in myself whether I played a good game or not, and an identity outside of being an athlete.  I needed an identity as a successful athlete but more importantly as a grounded, balanced, happy human being. I do firmly believe that if I had those traits I would have been able to continue in college basketball, and even Division 1 basketball.   
I suffered emotionally as an athlete and wish I could have had a sports psychologist to have helped guide and educate me along the way.  How amazing it would have been to have a sports psychology advocate for me, my fellow team mates and our coach and parents!   I believe in pursuing athletic excellence but it must be combined with emotional wellness and an emotionally healthy attitude towards sports pursuit and performance.  I'd love to have the opportunity to help present-day athletes play well, love to play, recover from injury and pursue their passion with no regrets. 
I also offer a unique blend of skill with my current role as a psychotherapist in private practice in Roseville, CA.  I obtained my bachelor's degree in Psychology from the University of Montana in 1993 and later my Master's in Social Work from the University of Wisconsin, Madison in 2000. I have been licensed since 2006 and have had my own psychotherapy practice for almost 11 years.  I love it and have been able to help many people address emotional and relational obstacles.  But I feel something is missing.  I want to help more, I want to combine my passion for sports, psychology and psychotherapy to offer services to adolescent and adult athletes.   
I'd love to give athletes the emotional and psychological support that I didn't get.  If you or someone you know could benefit from mental skills guidance in the arena of sports, I'd love to hear from you!